XCU
XCU® slow-release fertilizer provides gradual, steady nutritional uptake for up to 10 weeks of plant response. XCU® fertilizer has the highest nitrogen (N) content (43%) and lowest sulfur content (4%) of any polymer-coated sulfur-coated urea (PCSCU) on the market. The value is more area can be covered per application using less fertilizer, which is more efficient and economical. Also, with less N lock-off more of the applied N is taken up and utilized by turfgrass or plants in the expected time frame.

How Does It Work?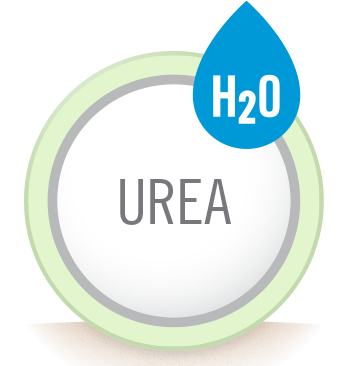 Soil moisture penetrates the sulfur and polymer coatings.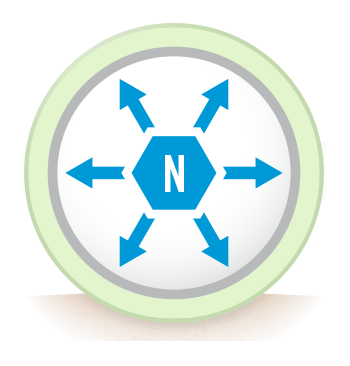 Nitrogen begins to dissolve creating pressure within the granule.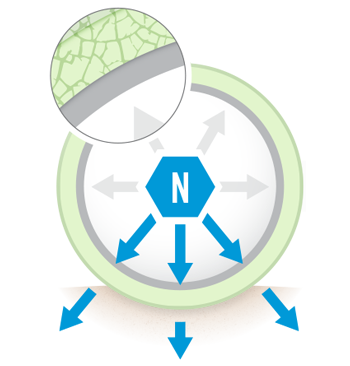 With previous-technology SCUs, this pressure cracked the coating, immediately releasing N (catastrophic release). The inner polymer coating of XCU® fertilizer results in a hybrid of diffusion-based release and catastrophic release, resulting in a more consistent release profile.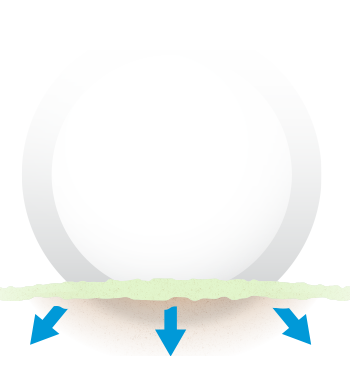 After N release, the sulfur eventually breaks down into the soil where it may be taken up by the plant.
Product Benefits
XCU® slow-release fertilizer has been widely used by superintendents, LCOs, municipal turf managers and professional landscapers to economically and efficiently promote a plant response of health, growth and color for up to 10 weeks per application.
Unique, durable coating provides gradual, consistent N release when needed to optimize nutrient uptake by the plant
Increased percentage of XCU® fertilizer in blends delivers increased value and improved nutrient uptake
Dual-coated technology provides up to 10 weeks of plant response
Fewer applications can reduce overall fertilizer expense, fuel costs and equipment upkeep; allows for optimization of labor
Highly flowable for ease of handling and consistent application
Environmentally responsible with low potential for nutrient leaching, denitrification, runoff or volatilization
Options and Flexibility
XCU® fertilizer is available in sizes to fit a number of fertilization programs.
Only a portion of the N applied as conventional fertilizer is taken up by plants, but enhanced efficiency fertilizers (EEFs) increase N uptake. Increasing the XCU® fertilizer content in blends results in more efficient N use; the more XCU® fertilizer used, the better your blends work.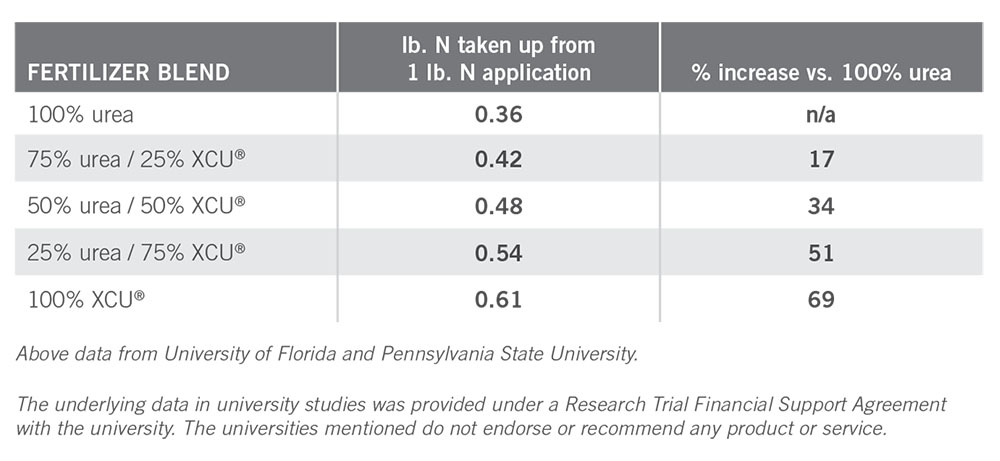 SDS Sheets:
SDS XCU fertilizer – SGN Standard
Info Sheets: